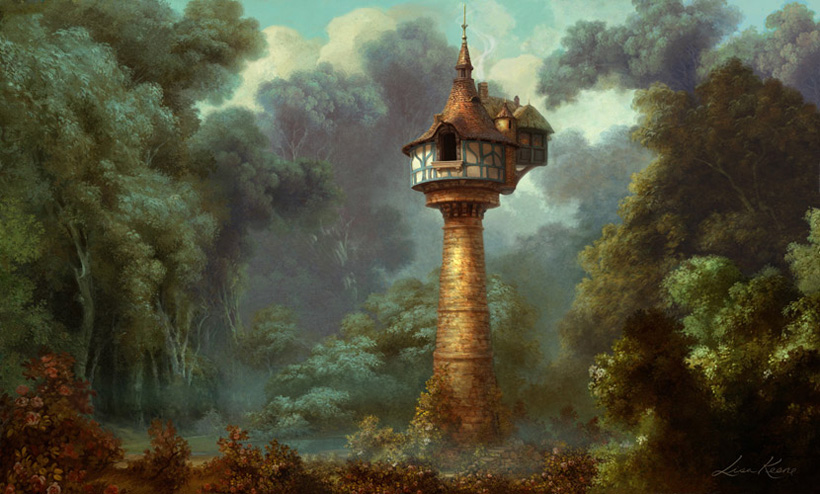 I was a big big fan of the movie
Tangled.
Like, I loved it more than the average 6 year old girl. And I am now a big big fan of this book. Such fun to page through the gorgeous illustrations, and read more about the making of the film. I esp. liked all of Claire Keane's work. Glen Keane also had a lot of good stuff. And all the scenery.
*About Flynn's character*
"Production held a whole meeting - the famous "Hot Guy Meeting" where all the girls came in and voted on all these...hot guys. ... after that, one kind of guy came up."